news blog
Thanks to our supporters
2015-09-15
Before the real thing starts we would like to thank our supporters so far. Without your help this project would not exist. 
During setup and intallation: Daniel, Bianca, Nadine, Stefan, Roland, Sandra, Robert, Sepp, everybody from Das Loch" who have built the pallet furniture for hoftexplosion.
For lending us equipment or other kind of support we thank Integra, Arif S, inttech, Alraune, Lebensraum, Meinel Bräu, SPD (Büro Klaus Adelt), Wastl Steinhäuser.
www.integra-hof.de
www.arif-s.de        www.facebook.com/arifshof
www.int-tech.de
www.meinel-braeu.de        www.facebook.com/Meinel-Bräu-122142561201436/
www.facebook.com/pages/Alraune/154135851287953
www.lebensraum-lauf.de        www.facebook.com/LebensraumLauf
Impressions
2015-09-15
Some roundup and impressions from today and yesterday.
The Cube
2015-09-15
Ladies and gentlemen! We present: the cube.
Filled with an installation from Christopher Petit.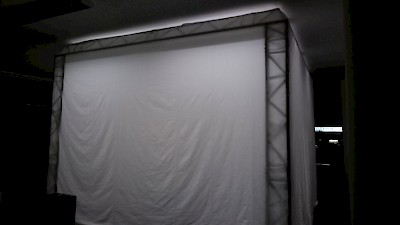 in the news
2015-09-15
As this years event shall be a little different from last year, we came up with the idea of a videoclip-gallery showing short clips of you telling the viewer something about film. But this is only working with you joining this idea!
In the meanwhile we have also got the support of our local newspaper and also of the Hof International Film Festival direct to spread this idea across the public.
Thanks a lot to Alina & Frankenpost and to the organization of Hof International Film Festival for their support!
"Weiße Wand" mit neuem Konzept - Frankenpost
Weiße Wand starts the project "90 seconds/masterpiece"  - Hof International Film Festival
The Location Pfarr 26
2015-09-15
Our new Location :-)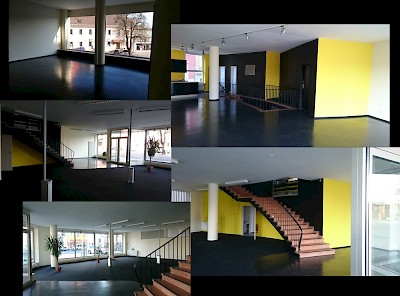 Address: Pfarr 26, 95028 Hof